Hello to all! I am joining the forum after lurking for about a month. We have what we think is a Basenji mix.
His name is Hazard. He displays all personality traits (and a lot of physical traits) of a Basenji. We got him from an animal control department and he has been determined to be 2 years old. Unfortunately, he had been in two abusive homes, where he lost some of his teeth and tail in one home, and was placed outside on a chain all the time in another home.
We have a high-functioning autistic 4-year-old, and Hazard has been the perfect dog for him so far. Hazard is very loving and has started to open up and play with us. He loves walks and the only time he barks is when he watches another dog walk by the house!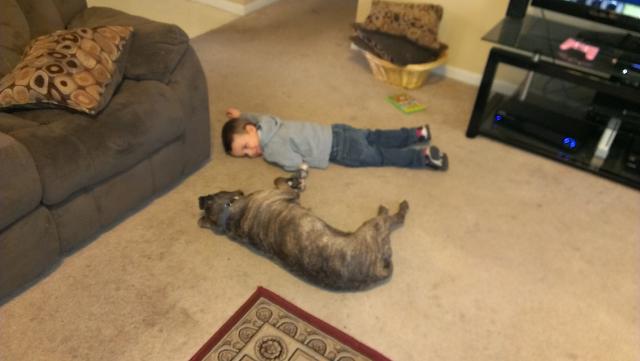 last edited by