Hello! Boy am I glad to find all of you!
We rescued a puppy from a MS shelter…we were told she was Fiest/Golden mix (she's orange). As she's growing....I don't see it. And I've never seen a Fiest (apparently a southern hunting dog similar to a terrier). Anyway, her sister was adopted by someone in the next town over....odd and so cool we've stayed in touch. Well HER vet thinks she has Basenji. Now that I look up the breed and look at my dog...I see it, too. We are going to have the DNA done since I'm so curious but what else do you guys think in is in her.....She has so many Basenji characteristics, too.
Ok the picture with 2 dogs is My Maggie on the left and her sister (Eillie on the right). The other picture is my Maggie.
Thoughts?
And thanks!!
Kristen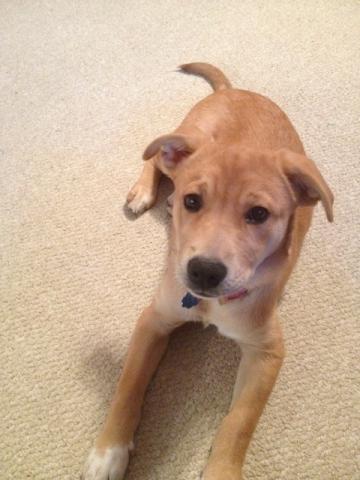 last edited by