Hello Everyone!
My name is Casey and I from Sacramento, CA an I am really happy I joined this forum. I absolutely love the breed. I wish that I was telling everyone about my new Basenji and had pictures to share but sadly it will be about two years from now before I can own. The reason for this is my job schedule, and the love of my life currently being in a graduate program in Colorado. We really want to raise our Basenji the right way so we are putting our impatience aside and waiting until she finishes school. Our interest in a Basenji turned from a bored internet search of low shed dogs into an obsession! In my opinion these are the best looking dogs and they are low shed so we said ?Boom, that's our dog!? So I studied the breed and soon saw many things written saying Basenjis are difficult to train and required a different style training. The information that I found was pretty good but started to overlap the more I read. I thought that being a part of a forum like this, I could get real opinions on;
Choosing a Breeder
Choosing a Puppy
Training; Tips and Book suggestions
Proper Food selection
Maintaing Hygiene
Of course there is probably a lot more I will learn as well. My girlfriend and I are both going to be beginners in Dog training and we just want to be as prepared as possible so we can be great Basenji owners. So thanks to everyone in advance and hopefully we can get to know each other better.
Casey and Stassie
( I tried to attach pictures of us and our hopeful dog, so if it works the pictures are supposed to be us in 2 years)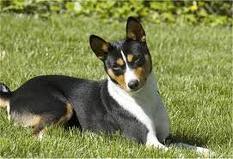 last edited by