Once again, Robyn of Sherwood Basenjis opened her house to us today. We took Booger so she could stack him, watch him gaiting & point out his good points & weak features. He tolerated her poking & prodding with only a little grumbling & lots of resistance. Here are the pics we managed to get of him stacked.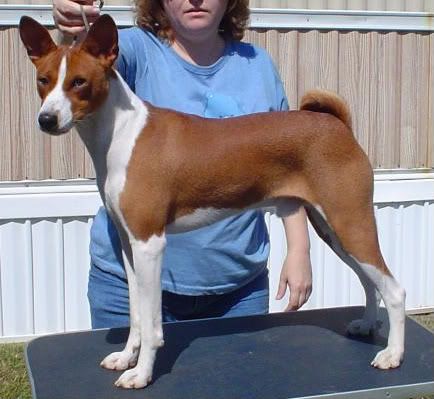 Zip, Lola & Booger tired out after an afternoon of modeling & photo sessions.

At the end of the day, we came home & made birthday cake… Booger & Lola offering their professional assistance.

*** I tried to edit these photos & save them on photobucket… I tried to crop down the ones of Booger stacked & rotated the last one... but I'm computer stupid! Sorry. ***
last edited by