Yesterday was the Dutch Basenji Speciality. Mirtillo was third out of four male pups with a 'very promising' and a very nice judge report (my best translation):
Male of 7 months. Very beautiful breed image, full of nobility.
Beautiful lined head with good proportions. Very fine/nice ear. Almond shaped eyes. Good teeth (bite)
Fine/nice underline and topline. Shoulder could be more diagonal
Tail could be a bit higher and the curl is a bit open.
Fine/nice angulations behind, very good coat. Very good feet.
light movements. Behind without any flaws, in front still a bit unsteady.
In the sweepstakes he won 'best wrinkles' and with 'best head' the judge doubted between him and another male. She choose the other male.
Best wrinkles: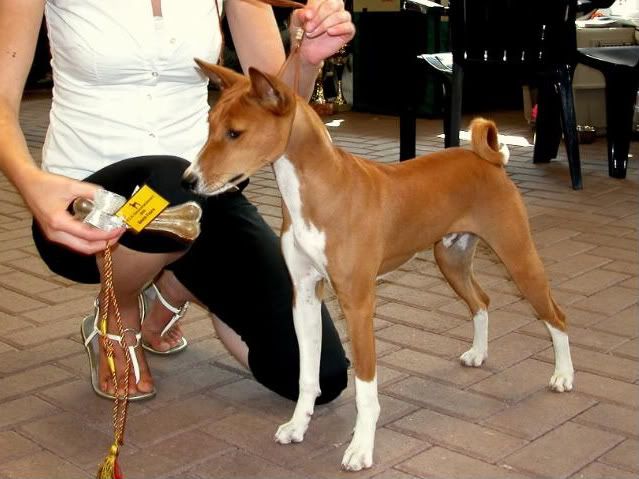 This is why he won :p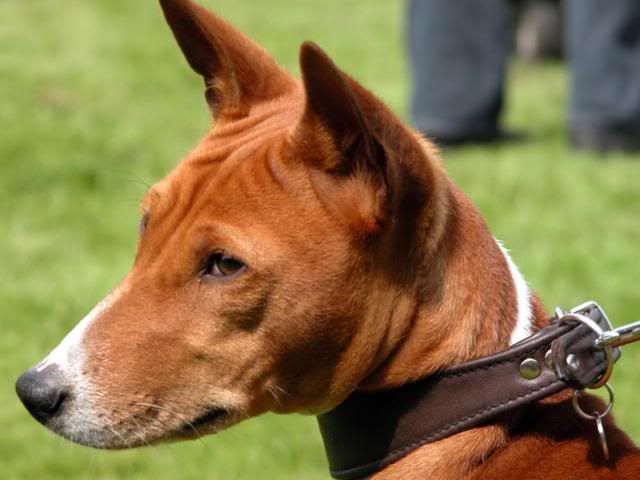 We (Mirtillo ;)) also tried lure coursing. He did pretty good for his first time!! The pictures aren't that great.. but we also have some on video. I'll try to post it soon.
Tillo running: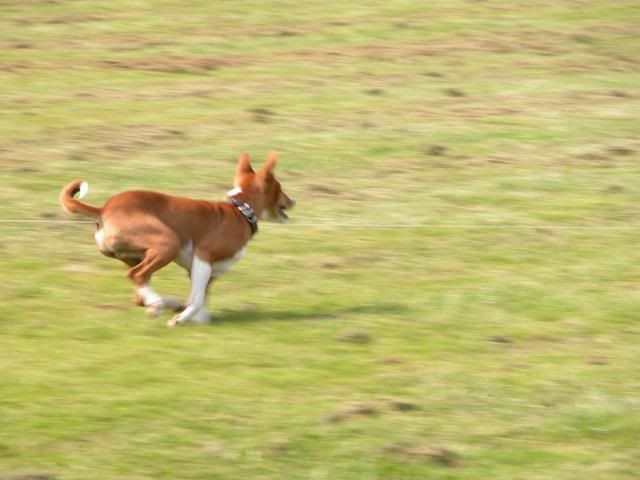 last edited by