This weekend we were in Hannover Garbsen for the German Basenji Speciality. It was HOT, very HOT! Mirtillo actually dropped dead in the ring waiting for the other male pups to be judged.
(We have that on video :D)
Mirtillo did the best he (and I) could and he was third (out of three :)) with a Promising. The judge was Lisa Tyler and this was her report:
Lovely eye, wrinkle, earset, little long. Good feet, lovely coat and colour. Good angles both ends. Very narrow, all through at present needs to fill out.
We are very happy with the report
On sunday we could enjoy the sight of running basenjis. Mirtillo was still too young, so he was there to watch and play with the other non-running b's.
Here some pics.
In the ring:

On the table: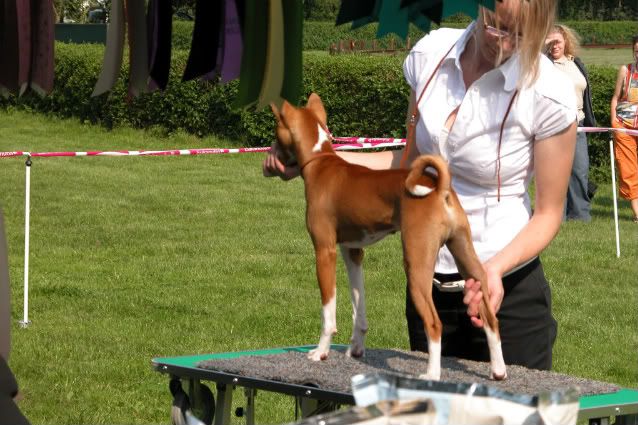 Lovely Belle (and owner ;)):

During the sweepstakes: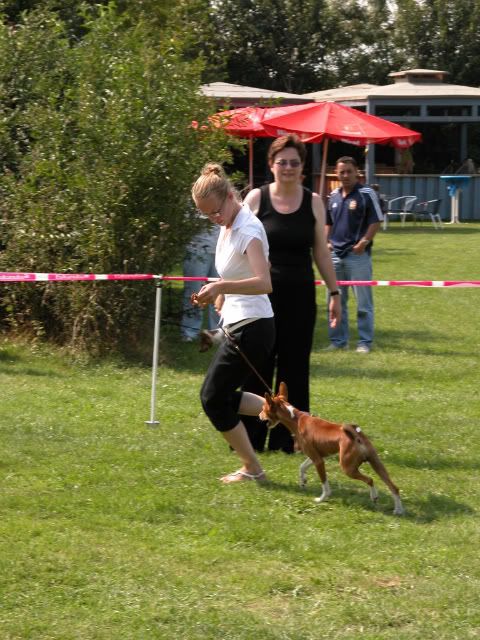 At BF: 'I did ok, right daddy??'

Meeting new friends: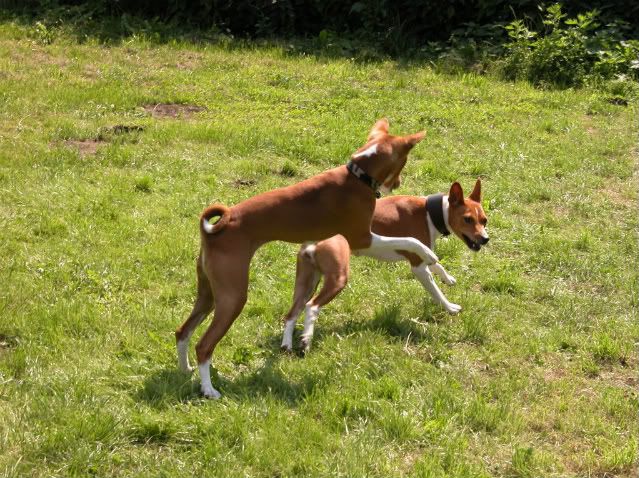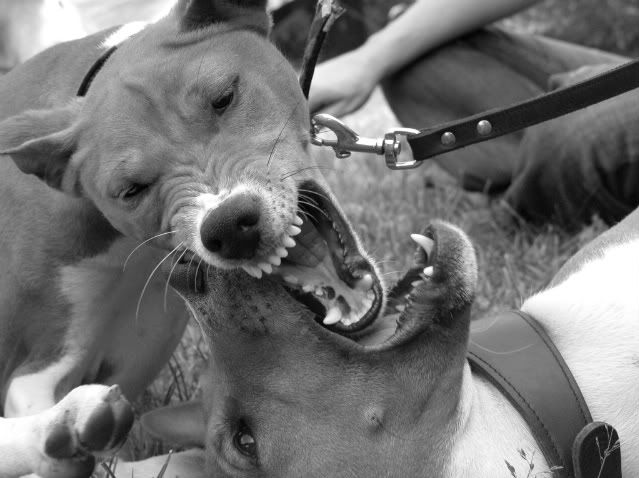 Chilling (There was a lot of that: he slept for 23 hours the first day):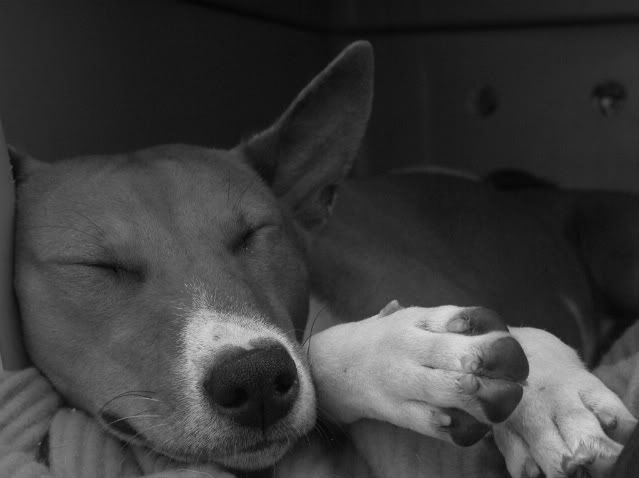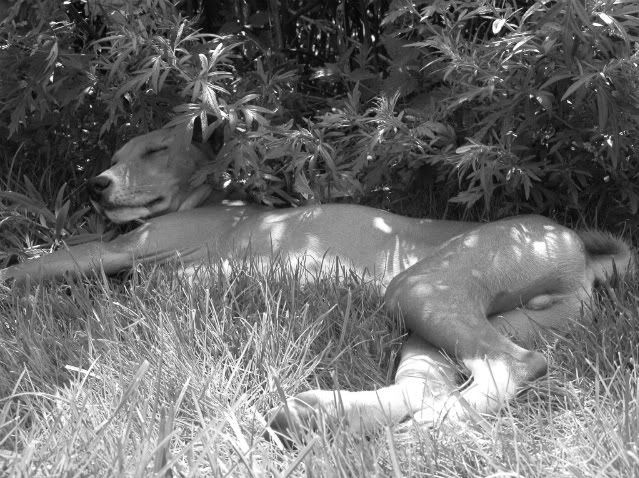 Another successful weekend
last edited by