We are pleased to introduce our three furkids:
First picture is a nearly 4-yr old tri boy, Buddy, who pulled us into the nutty world of Basenjidom when we naively and impulsively purchased him from a pet shop. We have attempted penance for indirectly subsidizing the puppy mill industry by fostering on behalf of BRAT.
Second picture shows our 10-month old tri boy, Tippy, who we adopted this week after fostering him for BRAT the last 5 weeks, chasing our R&W 3.5 yr old girl. They have their ears pinned back on a beach in Southern Maryland.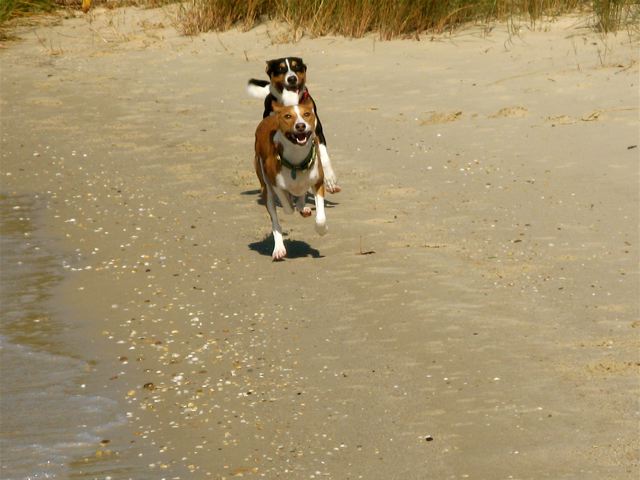 last edited by