We were at Starbucks and saw this lady doing a pet portrait in the corner, so we comissioned a drawing of our dogs. She came out met the dogs, shot a roll of film them and did this- She called it "the whisper"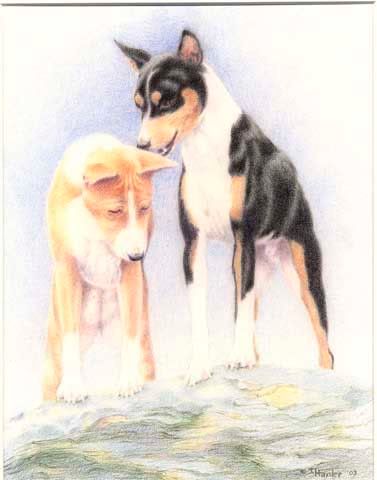 Found this in a google image search- not sure where it's from or who did it.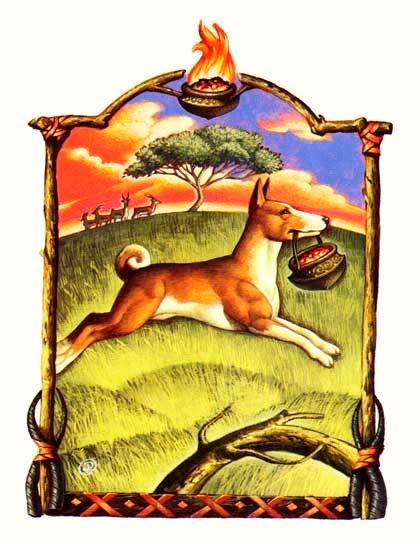 Anyone else have some basenji art to post?
last edited by