The first picture makes me almost tearful with joy. Letting him bite her ears (both are SOOO gentle.. Cara has always had a soft mouth in play with people)
Cara is now a bit over 7 years old. From the time she was about 18 mos old, her dog aggression began to escalate. Extreme management with her and our other basenji. When Arwen died, my daughter wanted another dog. Long story short, we got a Samoyed that supposedly had an injury at 3 weeks. It turned out he had brain damage, ended up at 7 mos with severe issues including failure to thrive, then diabetes. We put him down after consulting with several specialists, vets and our own vet. But during the time, he went with Cara to Florida to visit Camp Basenji and let Pam work with Cara and the dog aggression issues. The work she did with Cara, who really wanted to kill every other 4 legged creature, was nothing short of amazing. Cara learned that the large pack (about 20) .. none were interested in hurting her. And she learned she could jump up on a storage box to get away from Merlin, the Samoyed.
It is funny how alike the breeds are, perhaps because both are ancient breeds? But both use their feet, play "I slap you on the head" ... just comical to watch.
So we got another Samoyed 6 weeks ago and we have been taking it slow... but I think it's obvious that the trust is there. For the first time, she is bonding with another animal.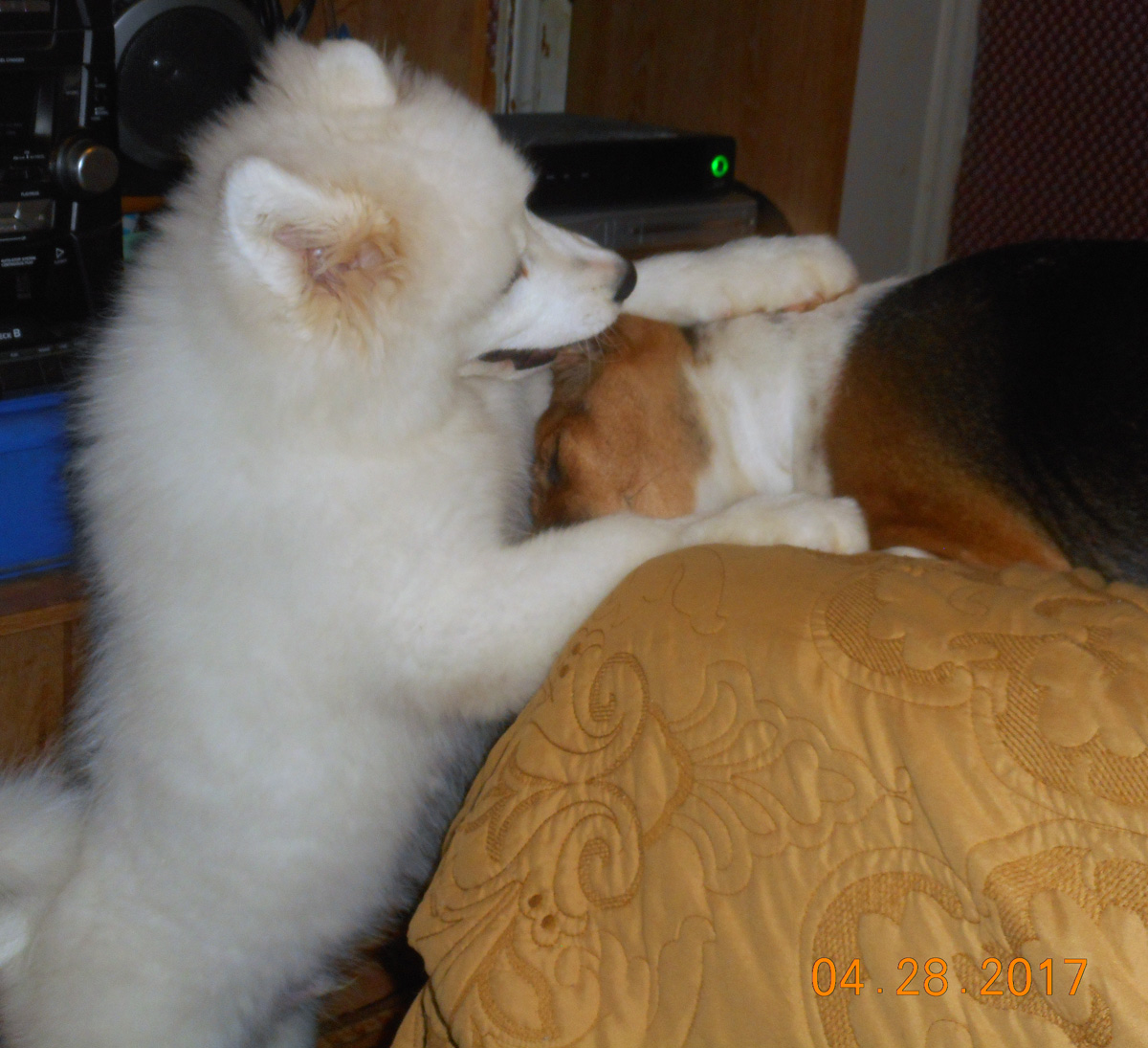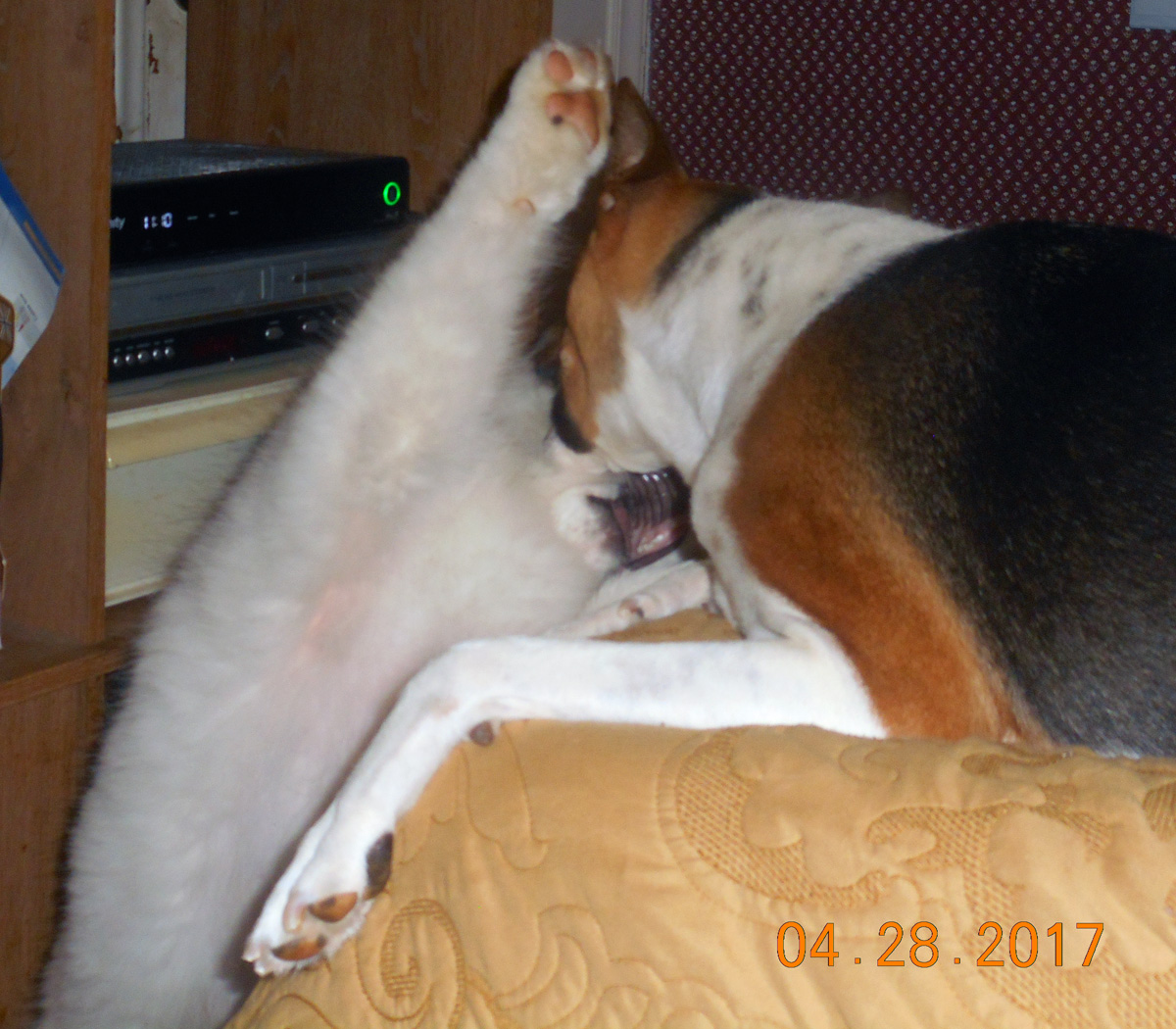 last edited by