So Maca with the bike stuff
She walks and i try to kepp low speed so i can have one eye on her, i need a mirror for that, because gets on my blind spot.
She like it so im building her..
Laika get frozen and dont like the bike, so i will need a basket so can take out both girls at the same time. One running and the other seat on the box.
But if Maca see a cat she forget all security and runs directly to my front rear.. so i need to be carefully
And of course i use a harness and a extra leash on the collar, just for security or in case i need to take out Maca of the bike. Anyway we take short distances while she makes condition and me too, sure.
The collar was only for the picture because i was testing the leash distance. I think the bike and tow leash will be better. But these thing is safe.. just a little bit high set for a basenji size i think.
So who else do these with the basenjis? any advice? and yes, maca uses a yellow with light cape.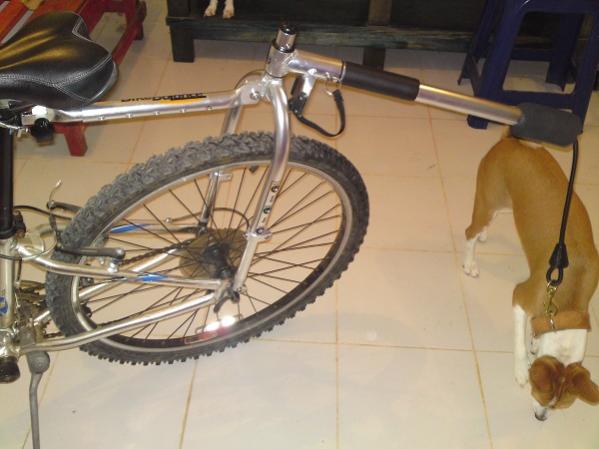 last edited by