well thought i would do a little update of my girls. i think the last time i done one was shortly after we had Ebony join our pack.
Things are going great and these two are like two peas in a pod. They are so cheeky and talk about double trouble (but nothing ever bad). they keep each other company and rile each other up (i swear they also egg each other on).
]
we ended up moving out of town and onto quarter acre. the girls are absolutly smitten with the amount of room they have to run around and actually get to build up speed.
they also have two new buddies (their next door neighbours) - two ponies. many a times i find the girls laying down at the fenceline and the ponies standing on their side. you could swear they were having a silent conversation. I always see Hope playing bow and doing her donuts (does anyone elses basenjis do donuts?) and trying to get them to chase her….wel for the first time a few nights ago i actuially saw the ponnies initiate play with the girls by running up to the fence and then taking off at top speed kicking and bucking and then stopping and come racing back to the fence and then running up the fence line so the girls run after them and then the pony turns the other way and heads back down the fence.they think its a ball and its great seeing them play together (they sniff each other through the fences and they always hang out). i am guessing they play more times during the day while im at work as well.
anolther great thing about our move, is we are just down the road from the beach. yay! so we go down there alot. and the in-laws live 2 houses down which is great, they have more land and two lovely dogs that the girls get to play with.
its been a while and for those who remmeber, just after Christmas in 2010 i went into hosptal for 2 wks for my cystic fibrosis and i had to leave my Hopper home for the first time ever. well the time has come again for me to go for another 2 weeks. man im going to miss my crazy girls but my partner will take good care of them while im away. they are pretty cool, its me that has the seperation issues hahaha
Ebby has a beautiful personality on her. shes the most cuddly little basenji ever. shes also stay alot smaller then Hope so it adds to her "cute factor", Lucky she has that cos she went through a stage of eating electrical cords … =oops=, trailer light cord for the boat, pedastol fan, spotlight and mini bar freezer..... but shes been good since. and she has a thing for stealing my knickers and tearing them apart. i have bought so many pairs, you think i would learn but she usually gets them when she sneaks in while im having a shower before ive put them in the clothes basket haha. but shes such a goregous dog apart from that and shes bonded very well with the family.
wouldnt trade my girls for the world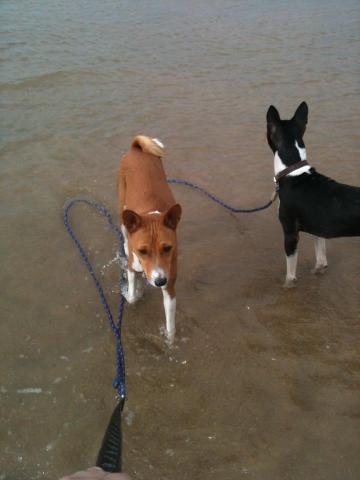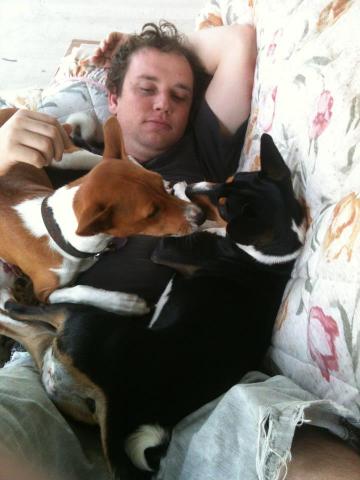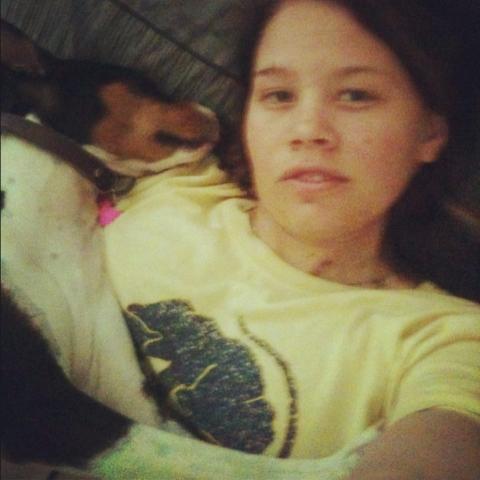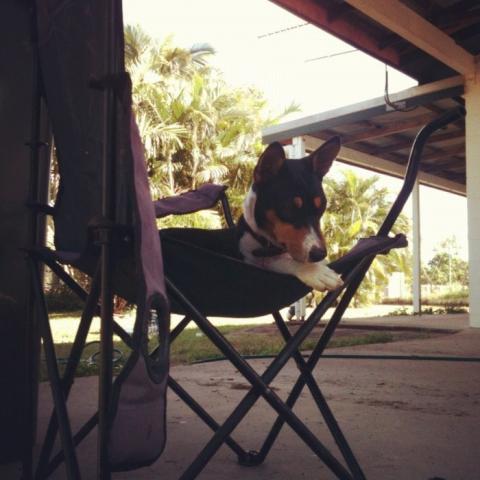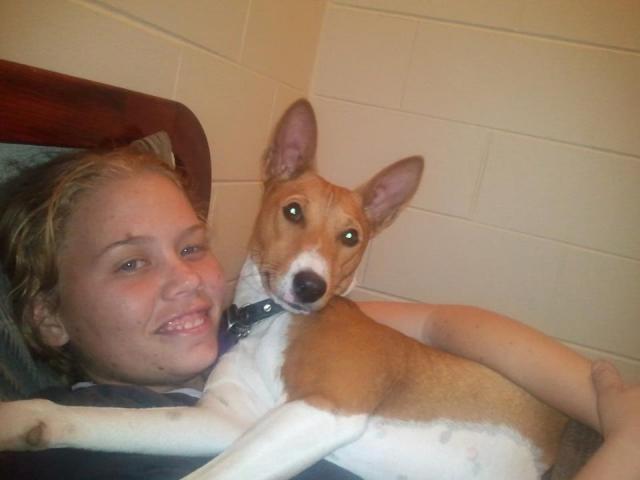 last edited by