I feel like I post too often haha, but I can't help it! I've got no one else to share these things with! :rolleyes:
This video has sort of poor quality, as it was recorded on my phone. Dexter and his cousin Lola's first meeting:

The first one is from when Dex was about 9 weeks old. I thought he went under the couch to retrieve his ball…but when I checked he was just gnawing on a lost pencil...(I took it away after the picture)
The rest are all between 10-12 weeks.
The dreaded octopus toy...
Just in case anyone forgets whose toys these are...he will sit in the box with them.
If only I were a little taller, I'd bust outta here.
(last picture)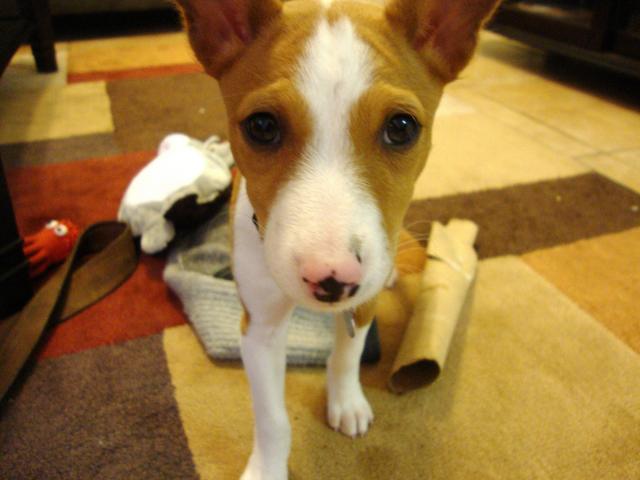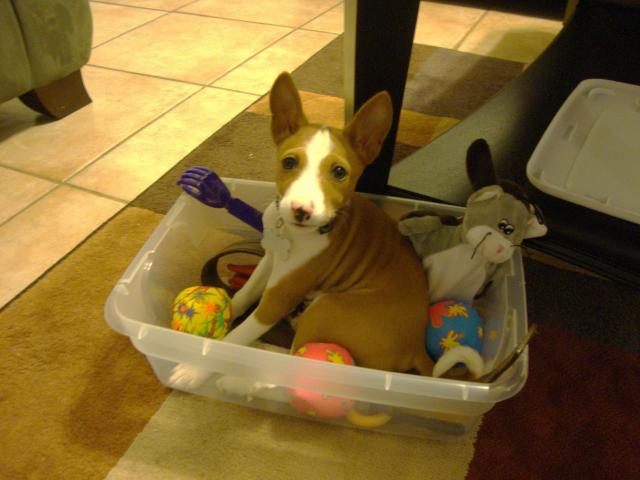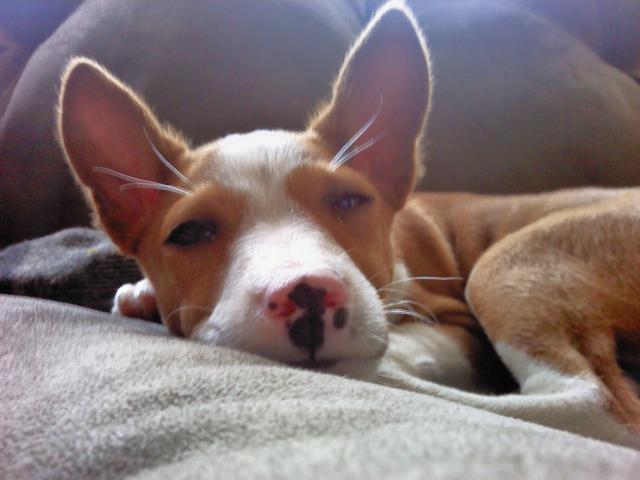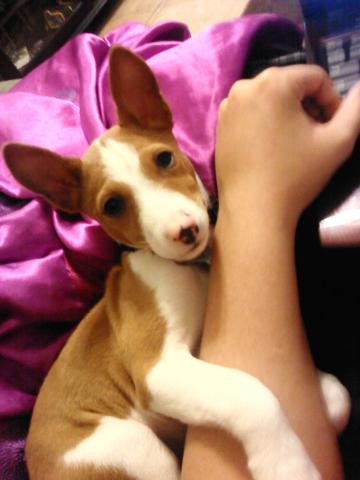 last edited by