I keep a pair of sandals outside the back door to wear when we go in the yard and today Piper decided that they would make for a fun game of chase. As soon as I opened the door Piper raced out before me and grabbed one of my sandals and took off with it.
Once she was sure she had gotten it far enough away from me, she was so proud of herself that she did a B-500 all around the yard smiling the whole way. Then after I walked all the way to the back of the yard to pick it up she swooped in and grabbed it again. She ran a little ways then dropped it and looked at me, just daring me to try to get it. After a few futile attempts to get it away from her I decided to try another approach.
I acted like there was something really interesting going on behind me and amazingly she fell for it and came over to check it out. So I went and picked up the sandal and I must say I was feeling pretty proud of myself for outsmarting her. But then I looked up and here she came running through the yard with the other sandal.:eek:
I guess once she realized nothing was going on over there and that she wouldn't be able to get the sandal away from me she went back to the door and got the other sandal. And so the whole scene replayed itself and I'm not feeling quite as proud of myself anymore.
The only good thing that came from it was that I had my camera with me so I was able to get pictures of it, although I'm not sure how good it is to have pictures of your dog outsmarting you.:)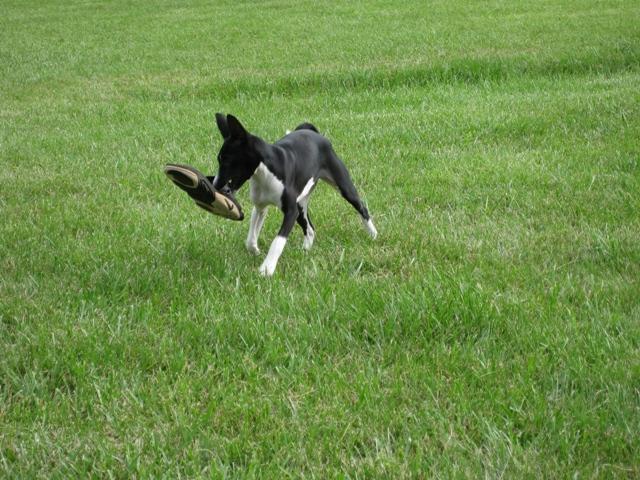 last edited by