I'm SO confused and in need of help.
I posted a while back that Lucy had been attacked by a Boxer/Mastiff and some fur had been ripped out from around her throat. She was itching really bad while it healed and was worried about that. But that healed up. But I have a new issue in more or less the same area and don't know if it's connected or not.
Lucy has a patch on her neck where she is missing fur. It has gotten a LOT bigger, and itches badly. She's always scratching at it. I first noticed it because she had blood on her. She didn't seem to be itching at it at first, almost like she'd rubbed against something and cut herself. But now the spot is getting bigger and she wants to itch at it all the time.
Around her neck-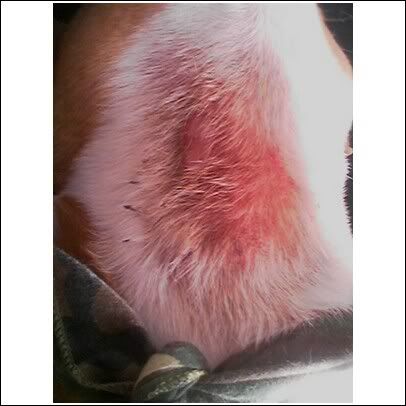 A close up of missing skin-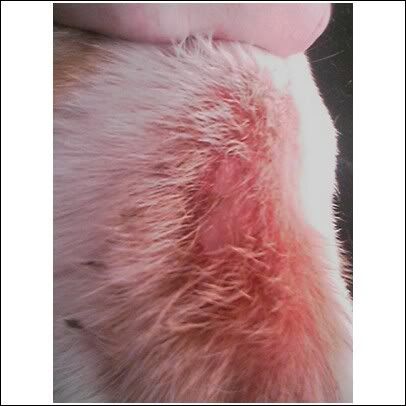 A missing piece of fur on her face, don't know if that's part of this or not…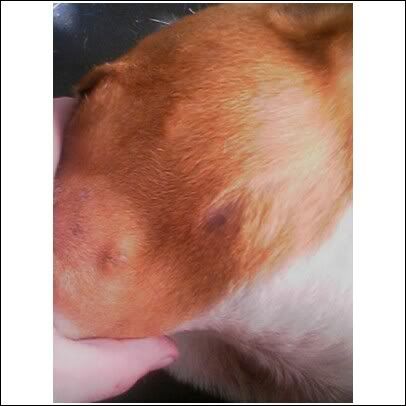 I'm worried almost out of my mind. Since Lucy is on "house arrest" I can't take her to the vet unless it's an emergency and I don't know if this is an emergency. I've washed it off and put doggy anti-infection cream stuff on it. After that dried, I've been putting hydrocortisone on it. It's been clearing up, but she still scratches at it and makes it worse all over again.
last edited by