Once again, we were happy to join in on the summer event that Kipawa's breeders host for those who own a basenji they have bred.
The weather was cooler on Saturday, which meant it was going to be great for lure coursing. We found out that Kipawa is extremely fast at lure coursing, other than accounting for the corners of a rectangular course. His turns were very wide, but to him, that's just fine because it means he gets in more running.
Another activity new this year was 'peanut balancing'. It was so neat to see how Kipawa responded to his breeder on this exercise. The attached pictures show how Kipawa built trust and his balance to eventually stand on the wobbly peanut. It was interesting to watch him feeling and understanding which muscles he needed to use to stand on the peanut.
Needless to say, I'm going to order one of these peanuts. Here is the URL I was given: http://www.discountschoolsupply.com/Product/ProductDetail.aspx?Product=23505&rec=PDHtop#pr-header-23505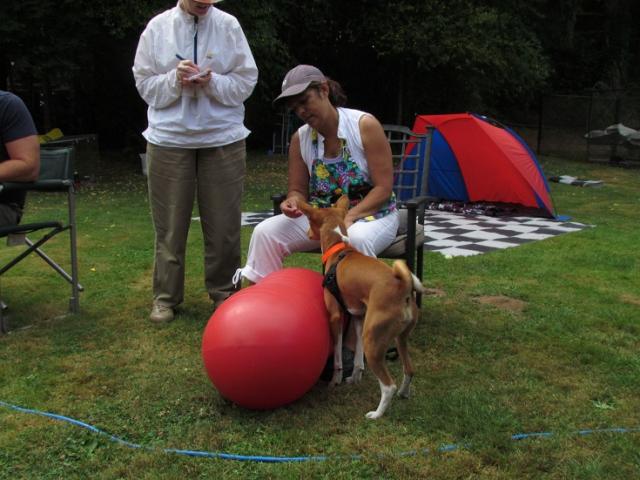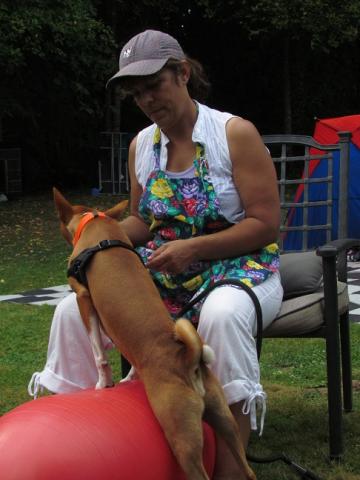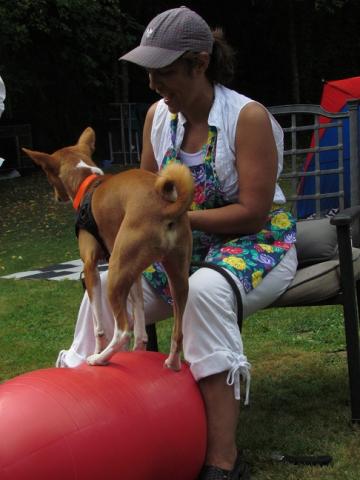 last edited by