We drove down to Tucson, Arizona this past weekend to visit TarSha Basenjis and meet Tari Parish and her crew. (Tari was recommended to us by Linda at Sinbaje Basenjis.)
Tari has a great group of Basenjis, including an adult that she was willing to let go to a pet home. But, ultimately, we decided on a puppy from her Tibu X Destiny litter born 12/23/2010, as we felt that the puppy would be a better fit with our almost 9-month old Brussels Griffon, Gracie. The puppy that will be coming home with us in two weeks (at nine weeks of age) will be TarSha's Manzanita Flame. We are so excited!
Gracie and Flame got a chance to play together and got along very well. At the present time, Gracie is a bit larger than Flame, but that will, of course, change quickly!
Both sire, Ch. Desoleil's Atributes Causa Nowata (Tibu) and dam, TarSha's Proud Destiny (Destiny), are Fanconi Clear. For those of you interested in pedigree information, the Tibu X Destiny pedigree can be found at the bottom of http://tarsha-basenjis.tripod.com/id41.html.
Here are some pictures I took during our visit: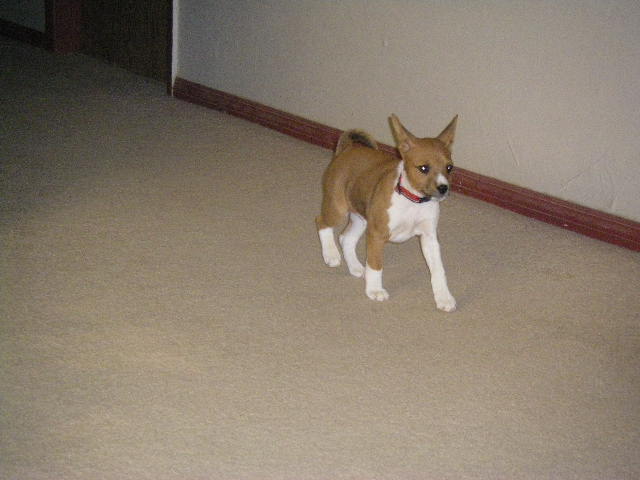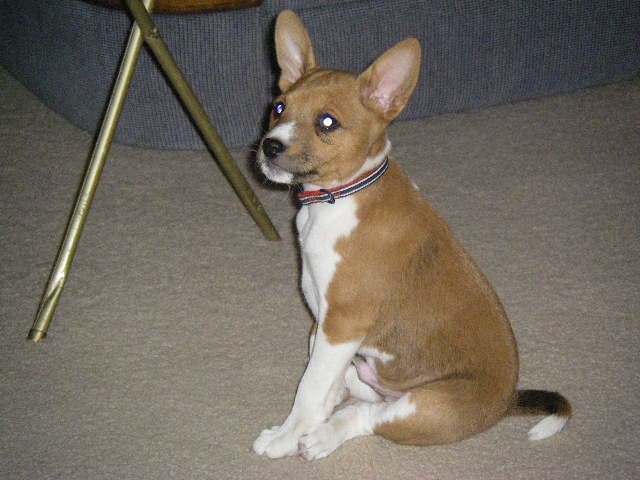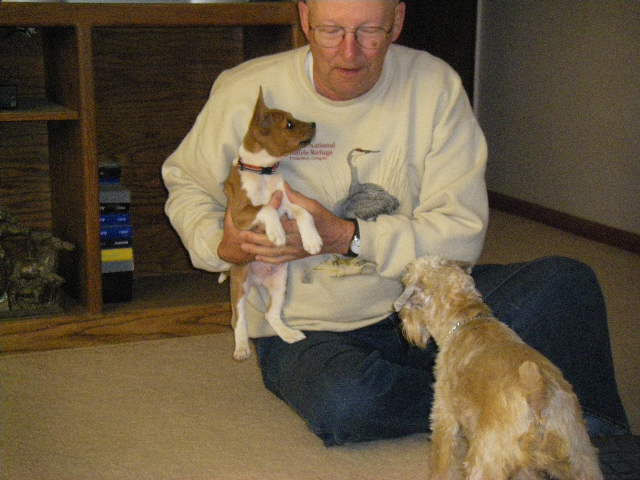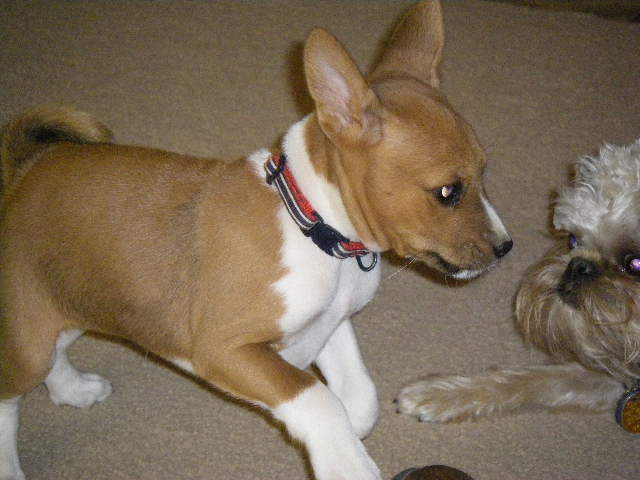 last edited by