Found this on Craig's List from Chicago… I've contacted the person and suggested BRAT, as well as to read some of the ideas here on this forum. Did anyone here sell a basenji with a short tail due to a birth defect?
http://chicago.craigslist.org/chc/pet/2224958780.html
The ad reads:
Rehoming Purebred Basenji (Chicago, IL)
Date: 2011-02-20, 2:52PM CST
Reply to: comm-deh7h-2224958780@craigslist.org
I never thought i would have to make a post like this but i need to rehome my 1-year old Basenji. I have had a very tough year and have had to live in 3 places. Now i am in a 1 bedroom apartment in chicago with 3 dogs and am not fairing well. My other 2 little ones have adjusted quite well but it seems to be bringing out aggression in my Basenji. I have taken him to training and had private trainers work with him on separate occasions so I can honestly say I tried, and tried hard for that matter. Hes a very sweet dog. House trained and Crate trained. knows sit, down and stay.1 year old but still looks and acts like a puppy. I would like a $100 fee for rehoming him, just to make sure he goes to a good home but this can be negotiable for the right person. I will send him with a full sized crate and a baggie of his food. Please email me if you are interested. His tail is a bit short for a basenji due to a birth defect.
Location: Chicago, IL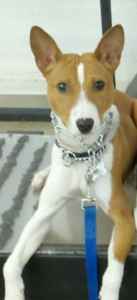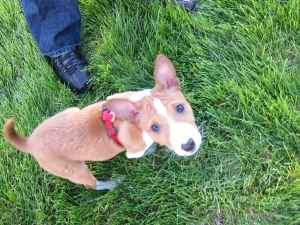 last edited by