Your name: Kathy Britton/Khani's Basenjis
Your city, state: Portland, Oregon
Your phone numbers/email: bennyburnerbono @ aol.com
Basenji(s) For Sale: Tank
Age of Basenji(s): 19 months
Current weight of Basenji(s) for sale: 28# of solid muscle
Health Tests: CERFd, Fanconi-Carrier
Parents health tests:
Sire: OFA Good (@8y.o.), Elbow/Patella Normal, CERFd, Fanconi Clear
Dam: OFA Good, Elbow/Patella Normal, CERFd, Thyroid Normal, Fanconi Clear
Registration if any (AKC, Basenji Clubs, etc): AKC registered
Price: Negotiable
Age when puppies will be ready to be taken home: After he recuperates from his neuter on Friday the 13th

Do you ship your Basenjis: USA shipping only for Tank
Tank is a cool dog. He loves all people and especially children. He can be a handful so he is not for the faint-of-heart. If you can't handle a dog with energy, he is NOT the dog for you.
He has basic house manners…. and sits when he thinks you are going to give him food. House- leash- and crate-trained. Retired showdog with a junior courser title.
LOVES small furry animals more than you'd like to know... and is definitely faster than the mediocre squirrel, rat, mole, or cat! Kitties.... well he only likes them for snacks.. so not a good combination for him. Small furry dogs... they'd only squeak once, as they might look like one of the toys from the toy basket.
Tanks object in life is to PLAY PLAY and PLAY some more. He loves girls and can go to a home with a female basenji that will NOT beat him up, or to a home as a lone basenji.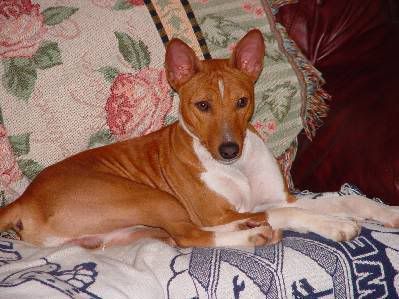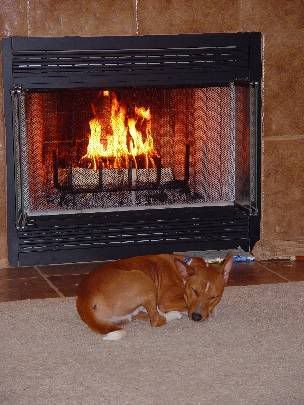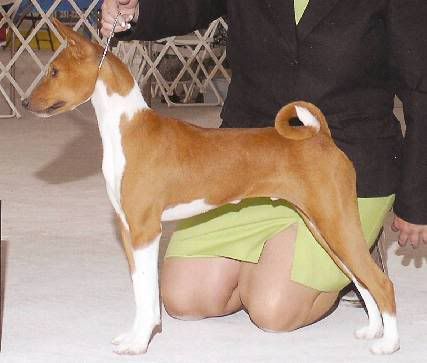 last edited by