Sunday 22 February 2015 | 12.00pm - 4.00pm | No Cost | Club BBQ will be available refer to the Club's website for catering.
The Victorian Basenji Breed Association's annual fun day will beheld at the beautiful Yan Yean Reservoir Park, Victoria Australia. The park offers Lots of shade if it's a hot day and you will be sure to feel cool with the water nearby. VBBA members and their Basenjis will be out in force at this event so if you are looking at the breed as a potential companion, this is the perfect opportunity to meet owners and breeders to discuss this unique breed. Or if you have owned Basenjis before and just want a Basenji fix we are more than pleased that you join us.
Activities:
Lots of games for the children, some old some new.
The annual Great Basenji Sausage Eating Relay Race will be held, plus other games for the Basenjis and owners. All running games temperature dependent.
The first 25 Club prizes for 2015 will be drawn at this event.
Extreme Temperature Policy
If the temperature for the Yan Yean area is forecast above 35 degrees on the ABC news the night prior, the event will be cancelled. Watch our facebook and twitter feeds for any updates.
Non members are welcome.
Full details about this event can be found at our website www.vba.org.au or our Facebook page www.facebook.com/basenjisVIC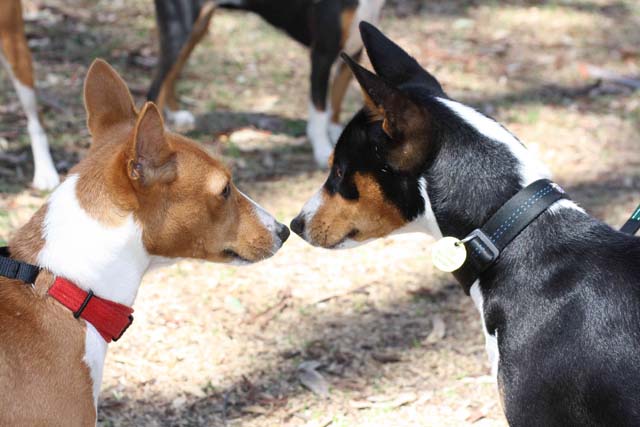 last edited by