As I'm new here, I figured I'd show off my Bs. Both are from the "Sinful" basenji line – any relatives here?
Both dogs and my husband. Ya know, typical basenji life.
Jubilee being a snuggle-bunny.
Mystique with her crazy face – she tends to do that and "fish flop" if you blow raspberries at/on her.
Mystique loves a good car ride. Even if it is to the vet…
Sorry if they are small -- I was paranoid about making my images too large LOL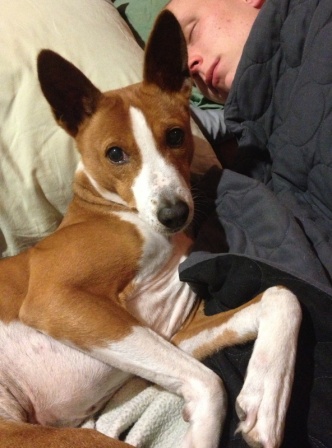 last edited by