Here is a Craig's List posting from this morning… any breeders on here celebrate 10/31/2009 as a basenji birthday?
http://denver.craigslist.org/pet/2118841073.html
1 Year Old Male Basenji (south denver)
Date: 2010-12-18, 12:16AM MST
Reply to: comm-srbra-2118841073@craigslist.org
Zuka is a fun, loving dog who has a lot of energy and needs a new home. He can be a little brat of course and just needs somewhere to run and someone who can give him the attn he deserves. He would be a good fit for an active family or just someone who can devote time for zuka. He has been crate trained and waits by the door when he needs to go.
He is neutered and up to date on shots. hes great with our 2 yr old daughter and other dogs. He was born 10/31/09.He comes with collar and leash and other lil goodies. Im asking a rehoming fee of $75. my cell is 7202245618. texting preferred.
Location: south denve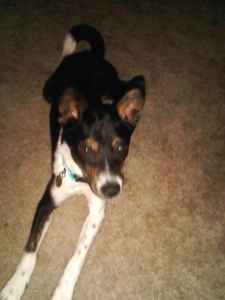 last edited by