The shelter is located approx. 50 miles SE of Lexington, KY.
I received an e-mail today about this 6 month old tri Min Pin Mix but to me looks like a B Mix. Below is the information about him and the contact information:
Rambo: Min pin, male, about 6 months, owner surrender. How precious is this guy? He is certainly a beautiful guy and has a happy and outgoing personality?now all he needs is a home where he can shine and be the best doggie he can be!
All dogs below are owner surrenders and will be PTS THURS 12/1, without a rescue commitment by WED 11/30!
This small regional (five county) shelter fills up quickly and they euthanize every week for space. 99% of these animals don't have a chance if not rescued! These animals really need our help.
Contacts with The Way Home Rescue Alliance:
Sarah at sarahthewayhome@gmail.com
Contact Sandie Clarke at the Estill Co. Animal Shelter for specific information regarding these animals:estillcoanimalshelter@yahoo.com or 606.723.3587. Please note that long distance calls cannot be placed from the shelter. Please try calling back if you get the answering machine.
TWHRA mainly networks and works with rescues pertaining to the death row doggies, and adoptions must be taken up with Sandie at the shelter.
Transport to Lexington, Louisville and Cincinnati can be arranged, as well as short-term boarding near the shelter if your rescue needs to make arrangements for a longer transport or transport at a later date. Transport a bit farther from our end may be able to be arranged with advanced notice. We have a transport scheduled to go to N KY/Cinci on Wednesday!!!
Please note that this is a small rural shelter and no vetting is performed at the shelter itself. The majority of the animals come in with little or no history provided. It is safe to assume that all of these animals will need full vetting when taken into rescue, and any medical needs they have will need to be addressed.
Please crosspost and forward to responsible rescues/adopters, no craigslist please.
THANK YOU
Jennifer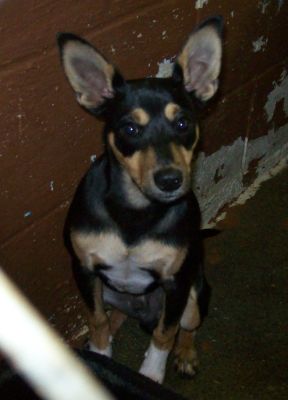 last edited by