Hi everybody - wasnt sure where to look and a friend mentioned the forum…
After years of wanting / waiting lists - I finally got my basenji 18 months ago and was suitably impressed / shocked / loved by the new addition - our only dog , but sharing with 2 cats.
Unfortunately , Zinze (Azinza) was 5 months old when we got her and had a few traits and problems along the way that I found strange. The initial problem was the house training - took 3 months to sort that one out - would only do it on a concrete floor. but that is now OK.
Our other problem was the infections and cysts on the front paws between the toes. Got so bad that she would fold the foot over and walk on the top instead.
Numerous visits to the vet cost more than expected - also had a skin allergy that needed dietry supplements to minimise.
We took her to visit her sister and the sister had none of the problems,
Eventually it was diagnosed as Interdigital Furunculosis.
At about the same time - as it was getting better / worse / better / worse ...
her front paws collapsed.
I have some pics of her current condition - not sure if I can post them here.
I try not to stress her front feet but the condition is definitely reducing her ability to "go nuts" altho being a Basenji means complaining is rare...
any comment from the forum appreciated.
PS was going to breed with her next time round - now dont know it its a hereditary problem to worry about.
Have chatted to the local breeder - needed some extra comment please...
Kris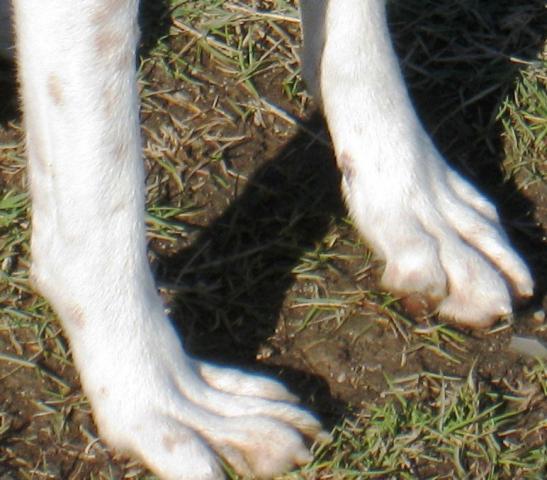 last edited by