I contacted the owner of this listing, and Harley is still missing:
http://smd.craigslist.org/laf/2174620926.html
The ad reads:
On Wednesday, January 19, a male dog named "Harley" disappeared from a home in Chesapeake Beach, Md. Harley is an 8 year old, 24 pound black and white Basenji dog who left the yard and disappeared. The dog was last seen in the vicinity of Camp Roosevelt Drive in Chesapeake Beach, MD -Near MD State Routes 260 and 261, Close to where Route 2 and Route 4 meet.
AREA MAP: http://maps.google.com/maps?q=chesapeake+beach,+md&oe=utf-8&client=firefox-a&rlz=1R1MOZA_en___US380&um=1&ie=UTF-8&hq=&hnear=Chesapeake+Beach,+MD&gl=us&ei=DUQ7TcnfJNDTgAfExbzvCA&sa=X&oi=geocode_result&ct=image&resnum=1&ved=0CB4Q8gEwAA
IF FOUND, please contact Grey at Tel. 202-236-7965.
*The owners searched the beach and through the woods, called the neighbors, called and visited the pound and other animal welfare groups.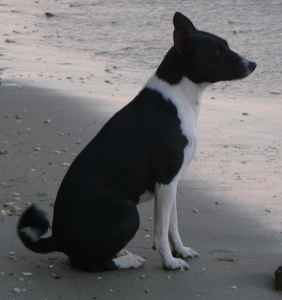 last edited by