There is a young boy listed in the Dayton Fl humane society …. I can't tell if he's a purebred or not, but he sure is cute! His name is "Bryson", but I don't know if that's from a surrender or a creative volunteer at the shelter. This shelter doesn't appear to participate in petharbor or petfinder.
http://www.halifaxhumanesociety.org/adopt_me.cfm?action=results&animal_category_id=4
Is there anyone from Florida that can rescue this boy?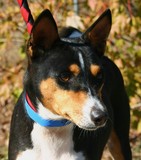 last edited by