Then we are home from the basenjispecial this weekend!
Cosmo became BOS!!!!! on saturday against 23 (?) other pups:D since the BOB was a sweedish dog, he was also best Norwegian puppy:D
On sunday there was specialclasses. Cosmo begame best black&white. Amazing!
Monday (today) he was so tired and sick of the ring.. He actually sat down many times.. hehe!
This was my second show, and Cosmo was so nice to handle
I'm so proud:D
Best black&white

BOS

The breeder, me and Cosmo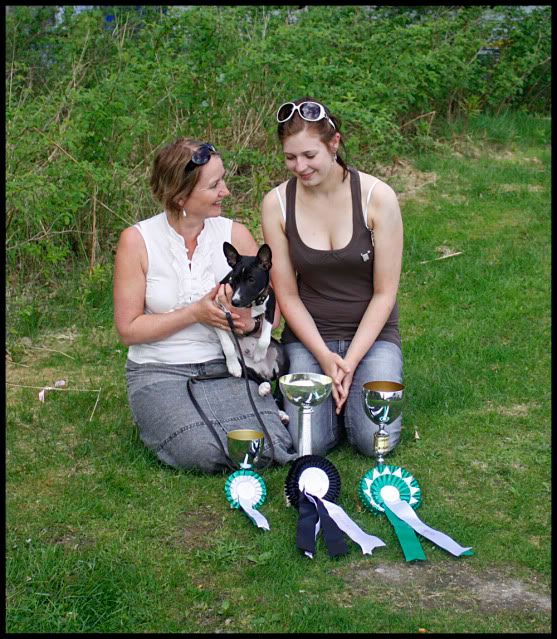 last edited by