Hi all,
I recently found you on the web. I have two Basenji's Buddy (male) and Riley (female). They are both 3 years old.
We rescued Buddy when he was 11 monts when his original owner died. He was such a handful that we almost got rid of him but people kept saying get two. So alittle over a year ago we rescued Rily through B.R.A.T. She was living with pit bulls in Kentucky. Don't believe anyone when they tell you two are easier. It just becomes a different kind of job. But they have settled down somewhat.
We spend about an hour a day at the dog park which helps alot. But is it gets cold here we'll have to find activities at home.
Mike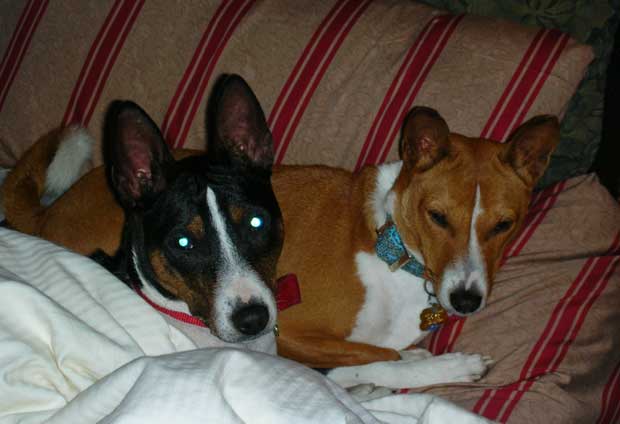 last edited by