http://www.petfinder.com/petnote/displaypet.cgi?petid=13021964
102 ARMANI
Collie,AkitaMix
Size: Medium
Age: Young
Sex: Female
ID: 102 armani
Notes:
ARMANI came in on:
FEBRUARY 10
This dog is available for adoption/euthanasia on:
FEBRUARY 17
This dog came in as a stray and there is no background information.
If interested please contact by phone @ 330-740-2205 EXT 2 to adopt this precious dog.
IT IS BEST TO CALL BEFORE ADOPTION / EUTHANASIA DATE TO BE PUT ON ADOPTION LIST FOR THIS DOG.
PLEASE HELP US SAVE THIS DOG!!!
Mahoning County Dog Pound
Youngstown, OH
(330)740-2205 - dial 1 or
dogwardentemp@mahoningcountyoh.gov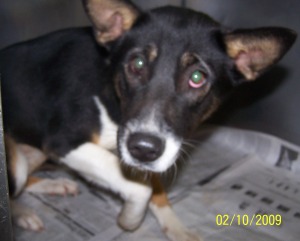 last edited by