Today it's queensday in the Netherlands. We celibrate the birthday of our queen. (on the day of her mothers (our former queen) birthday.
The main thing you have to do to really celibrate her birthday.. is to wear something orange.. (or the colours of our flag, red/white/blue)
Because our former queen actuelly owned a basenji (see pic: http://www.basenji-club.nl/nederlands/basenjiGeschiedenis.html ), we figured Mirtillo had to celibrate her birthday with us.
So.. we took an old hat.. and made it into a sweater for Mirtillo..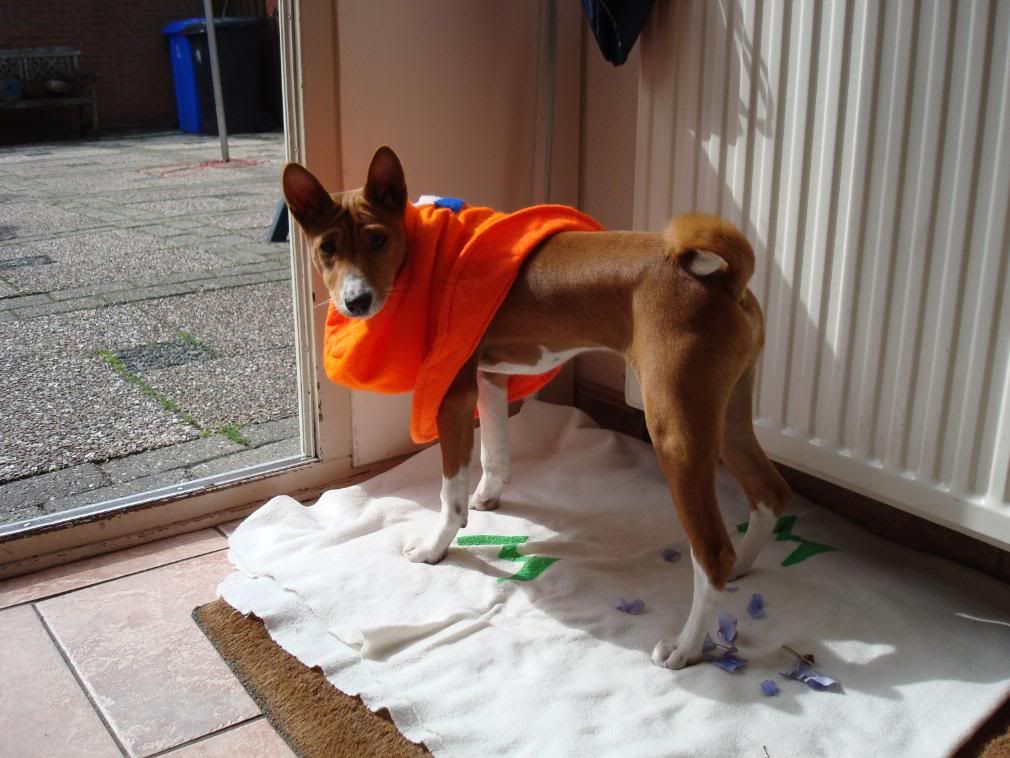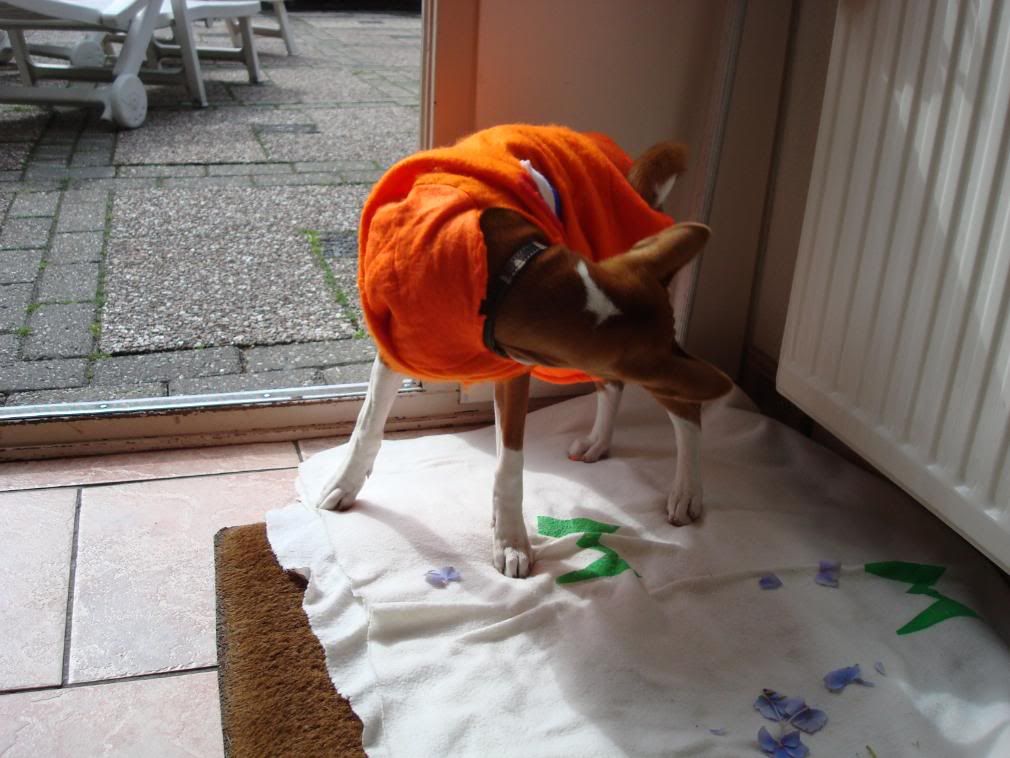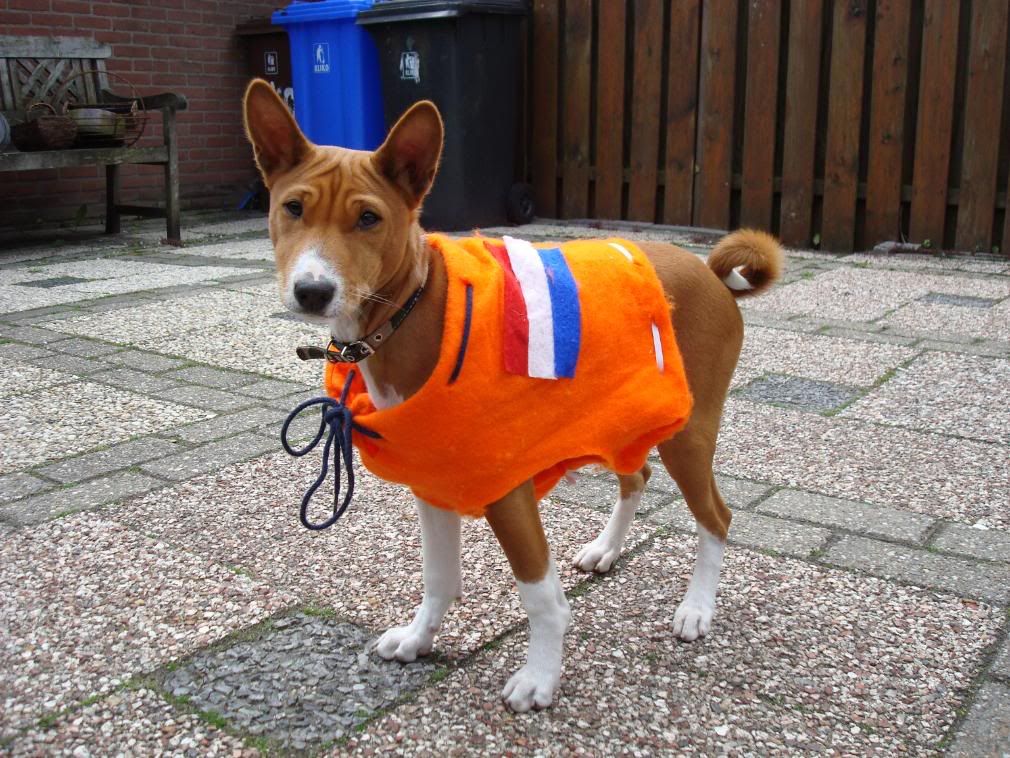 We took Mirtillo with us to the fleemarket.. and now he will be on local television.. :eek:
last edited by