Geebs93
Recent Posts
posted in Basenji Talk • read more
I got my basenji/ carolina dog mix back in September of 2016; she is around one and a half years old and the only animal we own and our first basenji. My husband and I try to socialize her on hiking trails or going to our family and friends houses who also have dogs; but every time we end up having to leave early due to her behavior. Nala is not aggressive with other dogs but barks, jumps and becomes overly playful. All other dogs she comes in contact with do not like this behavior and try to attack her. She listens amazing while we are at home, but while in this situation she does not listen to us at all. We have thought about taking her to obedience training classes, but I wanted to ask for advice on this forum for other options.
Thanks in advance.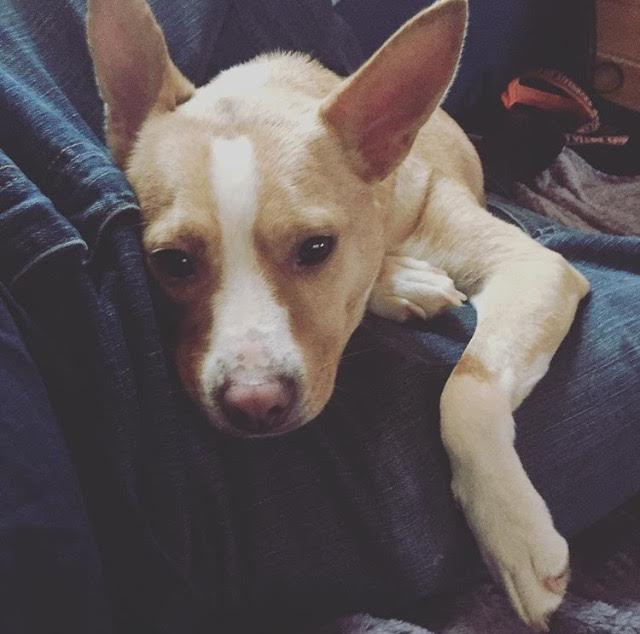 posted in Member Introductions • read more
Hello everyone!
I am brand new to the forum and wanted to introduce Nala our one year old basenji/ carolina dog mix. My husband and I are newlyweds and wanted to expand our family by getting a four legged fur baby. We first found Nala on a local humane society website. When we went to adopt her she had been put in isolation due to a case of kennel cough, we fostered her while sick and adopted her once she was back healthy. We know little about her background story other than the fact she had litter of puppies before she was one year old. Nala now lives with us in our 360 square foot tiny house, she had no problems adjusting to such a small area of living space. She loves bones, cuddles, her fenced in yard, laying on the couch and of course rough housing with my husband and I as much as she can. She has most definitely stolen our hearts and is such a joy to have around.