Introduction- April K and Malcolm and Ivy Basenji Dogs
Hi! My name is April. I have two Basenjis, Ivy a 5 year old red and white and Malcolm a 3 year old trindle (I had to look it up when I found him!) They are my babies! Both are fixed but we still show UKC a lot and they do all kinds of activities: showing, coursing, fastcat, some agility and we are just adding nosework and rally. I love keeping them busy and getting to introduce the breed to new people! We are form Medina, Ohio. These are my second generation of Basenjis- my Ivy is a full niece to my first basenji Sullivan who was the greatest dog on earth (I'm a bit biased but he was so cool my husband not only let me but wanted more Basenjis!) I am a teacher by profession. [removed ad text]
Here's a pic of by babies!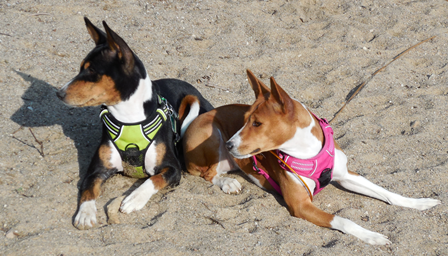 posted in Member Introductions
A